(English) On October 25, TIFFCOM, the Digital Hollywood University (DHU) and Motion Picture Association (MPA) co-hosted one-day film workshop.
October.25.2018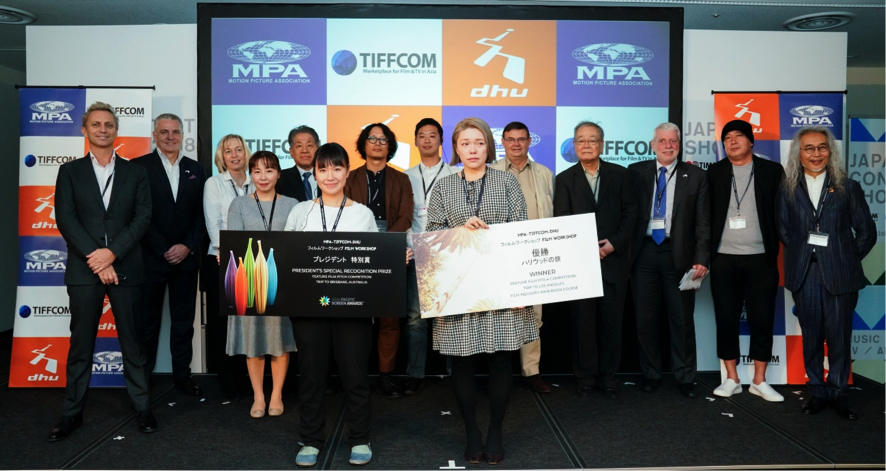 On October 25, the MPA in partnership
with TIFFCOM and the Digital Hollywood University (DHU) conducted an intensive one-day film workshop, involving a masterclass moderated by Screen International's Liz Shakleton and featuring producer André Morgan, and a feature film pitching competition for emerging Japanese filmmakers. Film and television director Noriko Yuasa was present
ed with first prize for her project Before the Earth Collapses: A Family on Fire. Ms. Noriko will attend a five-day film and television immersion course in Los Angeles to experience the film and television making business in Hollywood. Experienced Assistant Director, Emi Saito, was presented with the President's Special Recognition Prize for her feature film project Birth Cry in Rainbow Colors, winning a trip to the Asia Pacific Screen Awards that takes place in Brisbane on November 29.