Announcement of the winners of MPA/DHU/TIFFCOM Masterclass Seminar and Pitching Contest 2021
November.02.2021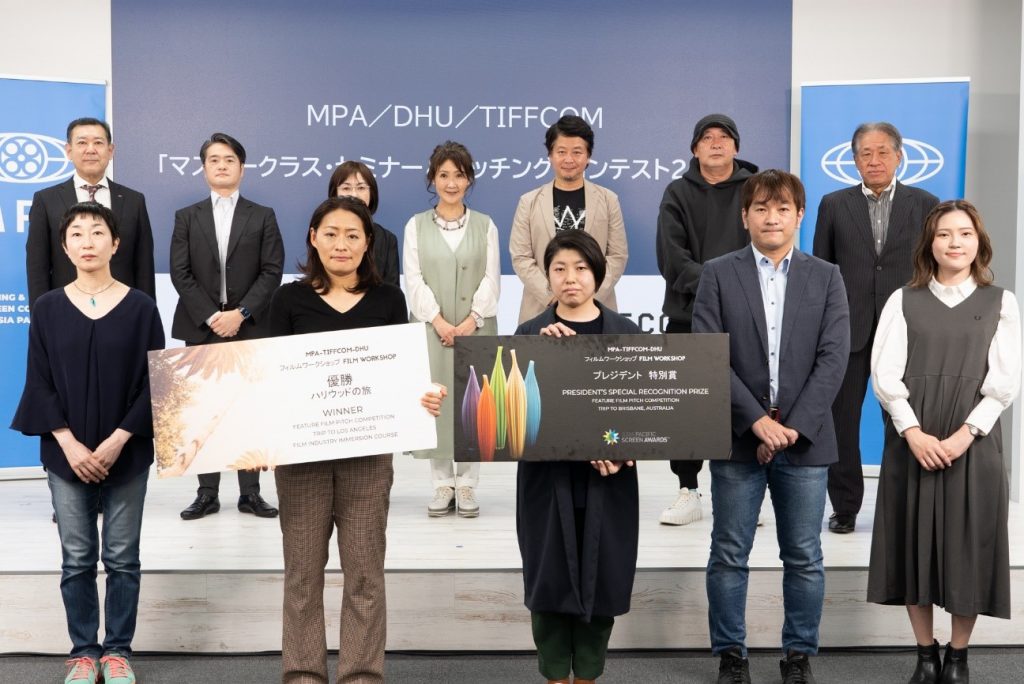 During the TIFF (from November 1st to 3rd) -The Marketplace for Film and TV in Asia (the business contents market affiliated with the 34th Tokyo International Film Festival (TIFF)- , Motion Picture Association (MPA), Digital Hollywood University (DHU) and TIFFCOM held MPA/DHU/TIFFCOM Masterclass Seminar and Pitching Contest 2021 aimed at building platforms for the overseas development of young filmmakers.
The first part, the Masterclass Seminar, welcomed Mr. Emile Sherman, producer of many films and TV programs including "The King's Speech". The second part was the Pitching Contest, in which 5 finalists competed, with the jurors choosing the following winners.
■MPA Grand Prize
■Winner :Mayu Nakamura
Title:"The Male Me, the Female Me, and My Girlfriend"
■Special Recognition Prize
Winner:Sachiko Miyase
Title:"Anna and Kobayashi are Here"
The MPA Grand Prize winner will be awarded a 5-day study trip to the Film Immersion Course in L.A. by Motion Picture Association (MPA). Scheduled to depart in November 2022 to coincide with the American Film Market 2022, this 5-day trip will be days of immersion in Hollywood, with opportunities to meet producers, agents and entertainment attorneys in the Hollywood film industry, as well as to visit studios, production companies, and the writers' and producers' unions.
The Special Recognition winner will be invited to the Asia Pacific Screen Awards, which will be held in Brisbane, Australia in November 2022.
In case difficulties remain in traveling abroad or in holding the events due to Covid-19, alternative opportunities are scheduled to be provided.
■MPA/DHU/TIFFCOM Masterclass Seminar and Pitching Contest
Official Website:
https://tppf.tiffcom.jp/mpadhu