第33回東京国際映画祭 共催企画 MPAセミナーを開催しました。
November.04.2020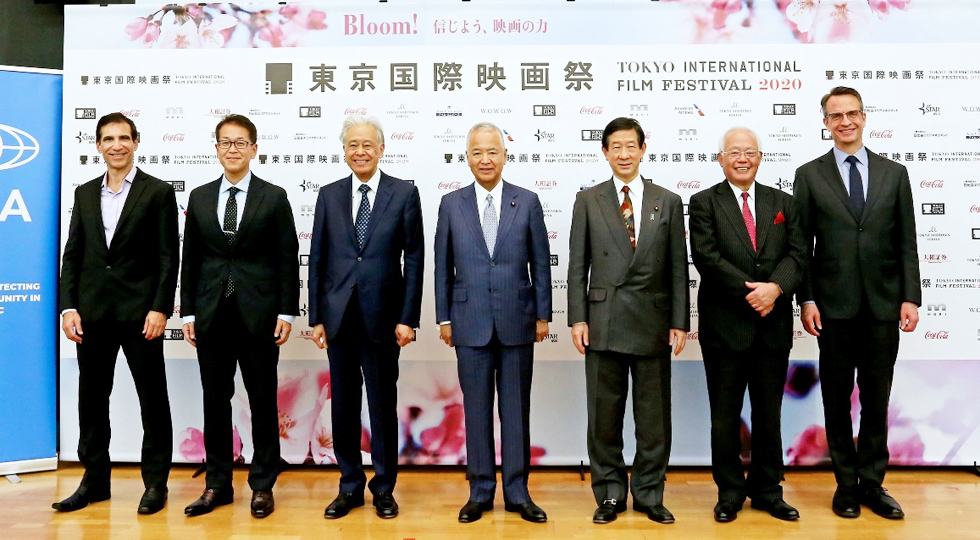 TOKYO/SINGAPORE — Japanese and international experts today made the case that site blocking of illegal online piracy operations is constitutional in Japan as it is in other jurisdictions, such as Germany and the European Union. The arguments were made during the MPA Seminar – Constitutionality of Site Blocking in Japan, hosted  by the Motion Picture Association (MPA), Tokyo International Film Festival (TIFF) and UniJapan.
"The stealing of Japanese content by illegal online piracy operations deprives your industry of its rightful ownership, agency, and prosperity. It also poses an unprecedented threat to your national economy," said Charles Rivkin, Chairman and CEO of the Motion Picture Association, who opened the online seminar.
"And it is on the rise, at a time when Japanese creators have the opportunity to grow their industry and delivery quality films and television shows to a larger local and increasingly international audience," Rivkin added. "That is why, as co-stewards of copyright protection, we have worked together over the past five years to eradicate rampant online piracy, once and for all, so creators and distributors are fairly compensated for their work."
In the first of two keynotes, The Constitutionality and Legality of Piracy Website Blocking in Japan, Nobuharu Obinata, Professor, Faculty of Law, Kumamoto University, was unequivocal in his view that site blocking is permitted under the Japanese constitution: "Traditionally, Japan has viewed site blocking with suspicion due to possible interference with the secrecy of communication of the user with the pirate website; however, nothing in the laws, or in the Japanese Constitution, bars lawmakers from enacting a statute allowing rights holders to protect their rights, and ISPs, as keepers of public order on the Internet, are best positioned to automatically implement, in a way that does not interfere with users' otherwise legitimate interests on the Internet, technical measures to disable access to piracy."
Joining the seminar by video was German attorney Jan Nordemann, who specializes in certified copyright and media law and certified industrial property rights. Nordemann, a partner at the Nordemann law firm and an honorary professor at Humboldt University in Berlin, shared insights into the constitutionality and legality of piracy website blocking in the EU and Germany.
"The EU Charter, the German Constitution, and the case law all support the constitutionality of site blocking to combat the unfair competition and online harm caused by pirate operations like The Pirate Bay," Nordemann said. "Rights holders who expend the energies and costs to create, produce, and distribute the world's great content, should not have to contend with pirates who contribute nothing and feed the slummy side of the Internet. Site blocking laws, which protect the fundamental rights of authors to reap the benefit from their creations, can be properly balanced with other fundamental rights such as privacy and freedom of expression, such that there is no unmitigable conflict."
The event was hosted at Rappongi Academy Hills 49 Auditorium in Tokyo, attended by film industry representatives, Japanese Government officials, copyright academics and media. The event was live streamed on YouTube to an international audience. High profile speakers at the event included Hiroyasu Ando, Chairman, Tokyo International Film Festival (TIFF), Akira Amari, Member of the House of Representatives, & Chairperson, Research Commission on the Tax System, Liberal Democratic Party, Shigeaki Tanaka, Secretary-General, Secretariat of Intellectual Property Strategy Headquarters, the Cabinet Office, Shintaro Ito, Member of the House of Representatives & Secretary General, The League of Diet Members for the Promotion of Culture and Arts, Steve Lang, Minister-Counselor for Economic and Scientific Affairs at U.S. Embassy Tokyo and Tomohiro Tohyama, Attorney-At-Law, Partner, TMI Associates, who moderated a discussion on the topic with professors Obinata and Nordemann.
On Nov. 6, the MPA will partner with TIFFCOM (the Tokyo Film Market) and Digital Hollywood University (DHU), with support from Screen International, to host the MPA DHU TIFFCOM Film Workshop. The workshop will open with recorded remarks delivered by Belinda Lui, President and Managing Director, Asia Pacific, MPA, and in-person by DHU's Professor Sugiyama. Producer and Vfx Supervisor, Tom Horton (The King's Speech, Da Vinci's Demons, Lemony Snickets: A Series of Unfortunate Events, Brave New World), will present a recorded masterclass on high-end special effects in film and television, followed by a live Q&A with Japanese filmmakers.
Five finalist filmmakers will then pitch their new film project to Tom Horton and leading Japanese filmmaker judges TAKEHIKO Shinjo, Jun OSHIMA, KATAHARA Tomoko and film journalist NAKAYAMA Harumi. Two prizes will be awarded following the judges' recommendations – an MPA Grand Prize, involving a trip to Los Angeles to attend a five-day film immersion course, and a Special Recognition Prize, involving a visit to the Asia Pacific Screen Awards in Australia.
View the MPA Seminar on the TIFF YouTube channel here.
Access photos to the MPA Seminar here.